My name is Dana Cruz.

I am originally from NYC and have lived in Chicago for the past 14 years.

In '99 I graduated from Boston University's Theater conservatory and received a BFA in Acting. I spent some time temping and waiting tables while doing theater in the evenings. I was working odd hours and not taking care of my body or spirit in a way that felt good. I started struggling with anxiety and panic attacks. I was exhausted and depleted and something had to shift. My boyfriend at the time (now my husband) asked me if I had ever considered a career in massage therapy.

Not really?

I had no idea of journey I was about to embark on. A journey to get to know myself.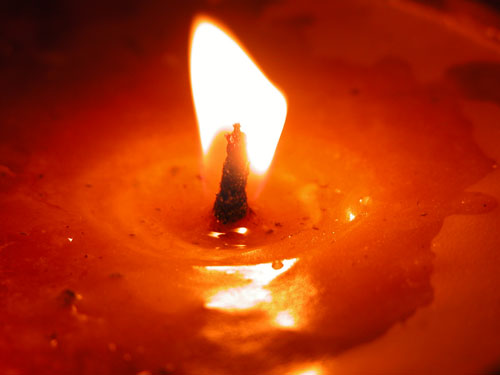 I researched schools in the Chicago area and came across the Chicago School for Massage Therapy. It seemed like a good fit and I graduated in 2003.

During my time at CSMT, I became good friends with a woman who did labor support work. I apprenticed with her, assisting her at births as a doula and soon after graduation wanted to be certified in pregnancy massage.

I took Kate Jordan's Bodywork for the Childbearing year seminar and not only received my certification but found an amazing mentor and friend in Kate whom I have been assistant teaching with since 2004.
I have also been studying the art of Lomi Lomi (a sacred form of Hawaiin massage) with Tom Cochran and Donna Jason and have found the work incredibly rich, healing, spiritual and rewarding. Through this work I have been able to balance more technical massage skills with a wholisitc approach to care.
I practice NPMDT energy work and bring that light with me into everything I do.
I have had a personal yoga practice since 1998 and experienced a profound shift in my practice through the birth of my fourth child. Just prior to Max's birth, I discovered a wonderful studio of yogi's at OM on the Range in Chicago and discovered the Baptiste Methodology. All of a sudden I was being called to teach. I attended Level One training in July of 2016 and plan on deepening my practice through the Africa Yoga Project in April of 2017.
My current practice consists of athletes, artists, seekers and mamas at all stages of their journies.
I use a combination of techniques to customize the best session I can for my clients. I work closely with other health care practitioners (doctors, physical therapists, yoga instructors, chiropractors, acupuncturists, personal trainers, etc.) to provide the best possible comprehensive care for my clients.
Most important to me is being able to listen to my clients, help them facilitate their own healing and be a loving support and mirror for them on their path.
I am a Buddhist, cyclist, yogini, teacher, student, daughter, wife and the mother of four, my greatest inspirations and greatest teachers.
If there is a philosphy that resonates with me currently it's "This too shall pass". I always thought of that phrase in terms of loss. Recently I had one of those 'perfectly imperfect' evenings at home with my family and realized how important it is to cherish every moment, especially those 'perfectly imperfect ones' because those too shall pass.